Volume 2
Featured Video: MSU and Biodegradable Foam
A regular feature of Catalyst, watch our video series highlighting Green Chemistry innovators in Michigan. Meet Michigan Green Chemistry Award winner Ramani Narayan from MSU.

Industry to Academia: Send us Students Trained in Green Chemistry!
Some of the nation's largest companies are now urging the academic community to provide better training in Green Chemistry and sustainability.  At the Annual Meeting of the Green Chemistry and Commerce Council (GC3) the GC3 released a new policy statement in support of Green Chemistry education at the University level, and a pledge by signers to preferentially hire students with this training.  The statement has already been signed by some of the most well-know companies in the country, including Michigan-based companies like Steelcase, Dow Chemical and Sustainable Research Group.  We hope Michigan will get more signatories to the letter than any other state!  Stay tuned for more details as this campaign rolls out. The statement, titled "Green Chemistry and Commerce Council Policy Statement on Green Chemistry in Higher Education," commits signers to:
Provide resources and support to work with academic institutions and suppliers [to advance the goals of the policy statement]
Value and support through hiring practices [all things being equal] people with demonstrated knowledge and ability in green chemistry and sustainability
Value and support continuing education on green chemistry and sustainability issues among staff of signing organizations and encourage similar practices in companies in supply chains
Commit to encourage, value and support the recommendations in the policy statement [all things being equal] in the company's innovation, product development and sourcing practices.
The Green Chemistry and Commerce Council is the premier national business-to-business Green Chemistry organization. For more information, see: Green Chemistry and Commerce Council: Advancing Green Chemistry Education
Looking for Some Hopeful News about Greening Michigan's Economy?
Come to the GreenUp Conference on October 26 at Wayne State!  The premier conference on green solutions to toxic chemical use, the 2012 Michigan Green Chemistry and Engineering Conference or GreenUp will be in Detroit this year.  The theme of this year's conference is revitalizing manufacturing. Green Chemistry and Green Engineering are contributing to this revitalization by employing less toxic materials and processes in the manufacture and design of the products we use every day. This revitalization is making manufacturing more globally competitive, more efficient, and more cost-effective. Michigan is positioned to lead this effort and accelerate innovation through catalytic collaborations between our top-notch research universities, chemical companies, experienced designers and engineers, advanced manufacturers, and the supply chain. The conference is geared to researchers, chemists, engineers, industry CEOs, students, educators, entrepreneurs, decision makers, policymakers – anyone interested in Michigan's march toward smart, sustainable growth – this conference is the opportunity to hear from leading experts and share innovative ideas on how we can best "green up" Michigan and drive sustainable manufacturing through green chemistry and engineering! For more information or to register: www.michigan.gov/greenup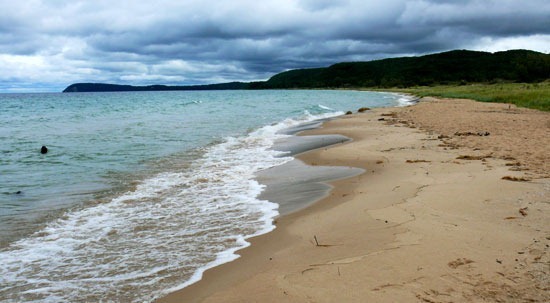 SAVE THE DATE: First Great Lakes Green Chemistry Conference!  Help protect the Great Lakes! November 13-15, 2012
How can Green Chemistry and Engineering help protect our precious fresh water resources? How can regional collaboration accelerate our region's march toward Green Chemistry and Green Engineering adoption? This conference will bring together leaders in business, academia and government to highlight promising partnerships and solutions. Although there is a lot of activity in the region on Green Chemistry, this will be the first region-wide Green Chemistry conference focused on the Great Lakes. Our region has competition from New England, which has organized at the regional level. This conference will help us catch up.There will also be another Green Screen training associated with this conference. Catching the Wave: Green Chemistry and Economic Developmenti in the Great Lakes Region Dates: November 13-15, 2012 Location: Hyatt Regency Hotel, Chicago, IL
Is that plastic bottle really safer? (redux)
How do evaluate and compare materials to figure out which is safer?  Is there a standard way to evaluate alternatives to make sure we aren't going from the proverbial frying pan into the fire?  How can companies compare the safety profiles of chemicals and materials? One of the most important tools to do that, called the GreenScreen, is now being used in industry and government to answer that question. This is the third opportunity for people in our region to attend a training on the tool, offered in conjunction with the Great Lakes Green Chemistry conference in November. Register early because space is very limited! More on GreenScreen: The GreenScreenTM for Safer Chemicals is a comparative chemical screening method developed by Clean Production Action. It is used by organizations and government entities like Hewlett Packard, and the State of Washington, to evaluate the hazards associated with specific chemicals and identify safer alternatives. This day‐long training will be of particular interest to business experts in supply chain management, materials selection, procurement, product and process design, environmental health and safety, sustainability, and regulatory affairs that need to select safer chemicals for their products and advocates interested in these issues. For more information, please contact Clean Produtcion Action at: Email: greenscreen@cleanproduction.org Website: http://www.cleanproduction.org/Greenscreen.php
Your couch may be toxic, but the flame retardant industry doesn't want you to know
A Congressional hearing on the safety and efficacy of flame retardants was held in July on the heels of an important investigative story on flame retardants appearing in the Chicago Tribune.  The story was front page news for days detailing the deceptive campaign by the tobacco and chemical industries to require furniture and baby product manufacturers to saturate products with toxic flame retardants, even though they don't effectively prevent fires. The series, entitled "Playing With Fire" found millions of pounds of chemicals linked to problems including lower IQ, reproductive disorders, learning disabilities, and cancer are used in our sofas, car seats, mattresses and more each year. And on July 23, the Senate's EPW Committee voted the Safe Chemicals Act of 2012 out of committee, a bill to update and modernize the Toxic Substances Control Act. The story sent shockwaves through the industry, and within the halls of government.  California Governor Jerry Brown directed the California agency (Bureau of Electronic Appliance Repair, Home Furnishing and Thermal Insulation) to review its fire safety standards.  California's strict standards have been the strongest driver for the addition of flame retardants to products. The head of the agency has indicated that the existing fire safety standard will likely be replaced with one that can be met without the use of toxic chemicals. [Read More]  This sea change in requirements will likely take a year or more to implement but could result in eliminating the need for a massive amount of hazardous flame retardants in furniture. A draft national furniture flame standard has also come under renewed scrutiny.  The U.S. Consumer Product Safety Commission (CPSC) published it 2008, but has failed to finalize it. The new draft CPSC standard would provide both fire safety and prevent the use of untested and toxic chemicals in the foam inside furniture, thereby protecting our health and the planet. To watch the hearings on flame retardants and the CPSC standard held the week of July 23 by U.S. Sen. Dick Durbin, see here.
CATALYST is a quarterly newsletter compiled by the Ecology Center for the public audience of the Michigan Green Chemistry Clearinghouse.
CATALYST Back Issues
CATALYST is a periodic newsletter highlighting advances in developing products and chemicals that are safer for people and the environment. CATALYST was compiled by the Ecology Center for the general public on behalf of the Michigan Green Chemistry Clearinghouse.
Click below to view CATALYST Newsletters: