2013 Michigan Green Chemistry and Engineering Conference
The Michigan "GreenUp" Conferences are designed to be hotbeds for collaborative learning and sharing. Green chemistry and engineering can revolutionize the way we work and live, by employing less toxic materials and processes in the manufacture and design of the products we use every day. With this year's conference taking place along the majestic Grand River in beautiful downtown Grand Rapids, it is only fitting that this year's focus is designing a sustainable Michigan.
For chemists, engineers, industry CEOs, educators, students, entrepreneurs, decision makers, policymakers – anyone interested in Michigan's march toward sustainable growth – this conference is the opportunity to hear from leading experts and share innovative ideas on how we can best "green up" Michigan through green chemistry and engineering. For more information, click here.
2013 Michigan Green Chemistry Awards Nominations Open
The 2013 Michigan Green Chemistry Governor's Awards Program is open to individuals, groups, and organizations in Michigan, both nonprofit and for profit, including academia and industry. Self-nominations are allowed and expected.
Entries must be sent to the Michigan Department of Environmental Quality, no later than July 19, 2013. Submission details can be found within the nomination package at www.michigan.gov/greenchemistry.
Old News:
Save the date! October 26, 2012
Michigan's premier Green Chemistry conference for people working in manufacturing, students, academics, policy makers and anyone interested in moving Michigan toward safer products, the annual Greenup: 2012 Michigan Green Chemistry and Engineering Conference will be held at Wayne State this year! Join us. For more information, please click here. Click here to register. For videos of the 2011 greenUp conference, please click here.
Green Chemistry webinars
The Michigan Green Chemistry Clearinghouse and the Great Lakes Green Chemistry Network have teamed up to provide monthly webinars on issues related to safer materials and green chemistry. The public is welcome to join. For more information, please click here.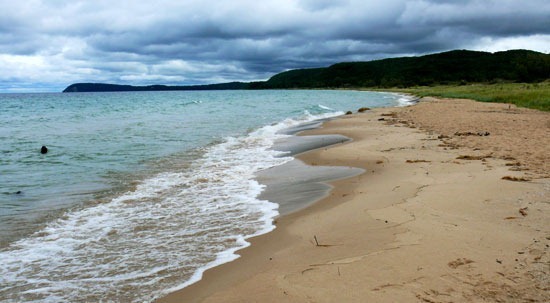 Great Lakes Green Chemistry Conference
How can Green Chemistry and Engineering help protect our precious fresh water resources? How can regional collaboration accelerate our region's march toward Green Chemistry and Green Engineering adoption? This conference will bring together leaders in business, academia and government to highlight promising partnerships and solutions. Although there is a lot of activity in the region on Green Chemistry, this will be the first region-wide Green Chemistry conference focused on the Great Lakes. Our region has competition from New England, which has organized at the regional level. This conference will help us catch up.There will also be another Green Screen training associated with this conference.
Safer Consumer Products Conference
With California's impending regulations for safer consumer products, companies are forced to either adapt or remain stagnant. Safer consumer regulations impacts not just brand companies, but their suppliers and manufacturers as well.
Thorough understanding of the regulations is essential to make necessary adjustments in order to stay ahead of the competition. Infocast's Safer Consumer Products Summit will provide valuable information, insights and strategies to ensure your company can quickly adapt and take advantage of the impending regulations by turning risk into opportunities. Click here for more information.
| Green Chemistry News | Environmental Health News |
| --- | --- |
| | |